Dual perspective allows to get a general sense of how far away objects are. Let's see how astronomers take advantage of this idea.
An astronomer is trying to measure the distance to a star from Earth. Seen from opposite sides of Earth's orbit (for example, on January and July), this nearby star shifts its position when compared to a pattern of more distant stars. This apparent change in direction of the remote object due to a change in vantage point of the observer is called parallax (triangulation).
Through this method we can obtain the distance of a star from Earth.
IMPORTANT UNITS
1 AU
Astronomical Unit
1,5 ∙ 10^8 km
1 pc
Parsec
3,6 ly
1 ly
Light year
9.5 trillion km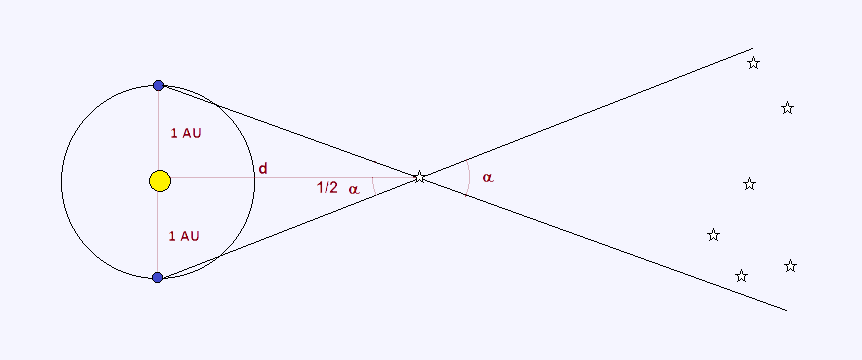 Using trigonometry on the previous graph we can state that: